I haven't seen Factory Girl, in fact it will probably only be released here in New Zealand in 10 months time. 6 months if it's a good movie. Apparently it came out in cinemas in the US today. The movie is about when Andy Warhol (Guy Pearce) met Edie Sedgwick (Sienna Miller). You can see the rest of the movie details
here
and you can view the trailer
here
. I was looking at some stills from the movie and I noticed how amazing the costumes were so I chose this post to find a 'Factory Girl' outfit that can be worn by people like you and me and that doesn't cost a fortune. Here's what I found:
The Inspiration:


I love this dress that Sienna wore on the set (note: this isn't actually from the movie, they didn't have cellphones then. It's just Sienna wearing one of the costumes). It's interesting and fun but still quite elegant. I did a bit of hunting around for a similar dress and the closest one that I could find is the dress below - $58 from Urban Outfitters. The boots are Calvin Klein, currently on sale for $149 (down from $200) from Macy's.
The Outfit: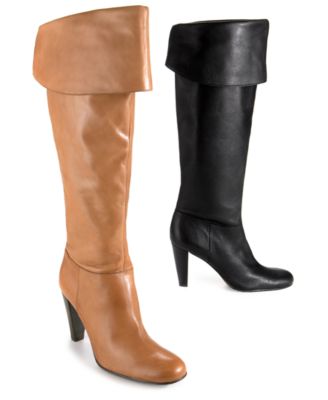 The outfit is very simple, but can easily be accessorised to match your style. You can also replace the boots with ankle boots or boots without heels for a more relaxed look. This is one of those outfits where less is more.